BARKAN weighs 500kgs and its usage time is exactly 8 hours. It is a highly modular and ergonomic platform for civilian missions (injured transport, radar, etc.), as well as many firing systems can be integrated on it. HAVELSAN Deputy General Manager Muhittin Solmaz, who previously said that they have developed two prototype unmanned ground vehicles, said that BARKAN has passed many tests.
-7.62mm Weapon System
- Robotic Arm (Bomb Disposal Mission)
-CBRN Task System
-Load Carrying/Towing
-Day/Night Exploration
-3D Mapping
-Rescue Missions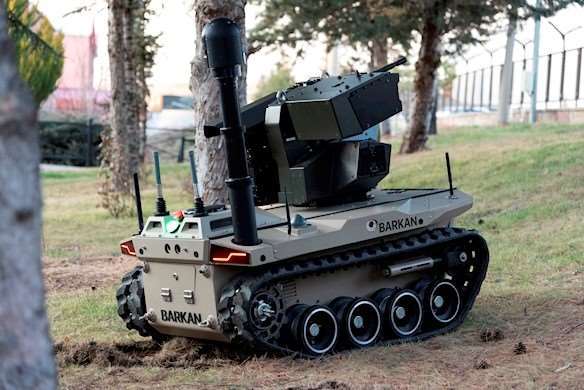 Many countries are establishing their digital unions in the fields of land, air and sea. HAVELSAN is working to make BARKAN smart in this need of the modern warfare field. Thanks to its sensor systems, BARKAN will be able to carry out autonomous activities by sensing the environment and can be manually controlled remotely from the command and control center under human command.
-Autonomous Patrol
-GPS Independent Task
-Return home on loss of link
-Leader tracking
-Obstacle avoidance
-Drivable area detection
-Route planning
-Full Electric Propulsion System
-Small Portable Design
-Herd Capabilities
With its remote control and autonomous mission capabilities, BARKAN will be a great help to troops in the operational areas of the future. Thanks to BARKAN's herd infrastructure, joint operations can be carried out from a single center with other land and air vehicles (manned or unmanned). Thanks to its superior autonomy features and ergonomics, BARKAN can be used for multi-purpose tasks with its modular design in which different payloads can be integrated.
While one BARKAN is firing a protective shot, another BARKAN can evacuate the casualty, while another can attempt to destroy an explosive device.
It can go to the point marked by a drone or fire explosives at that point.
It can perform target detection and laser marking with the laser marker on it for a larger manned or unmanned aerial vehicle carrying ammunition.
BARKAN can create a three-dimensional (3D) map of its surroundings and transmit this map to the troops or the command center.
In case of a possible malfunction or connection problem, it can return to its starting position without getting stuck.
Thanks to the SARP (Stabilized Advanced Remote Weapon Platform) system on it and the stability of the vehicle, by staying locked to a target it can follow the target.
Unlike its counterparts, it is capable of performing the reconnaissance and cleaning required during ground troops' chemical, biological, radiological and nuclear defence operations.
As a result of its discovery, it can plan the best route between the two points and inform the operator and the field.
Instead of our soldiers waiting on guard for hours without even blinking at towers, BARKAN has an autonomous patrol feature that if a movement occurs it alerts the user.
If necessary, it can be transformed into a mobile runway on which an unmanned aerial vehicle can land.
An F-16 pilot, an unmanned aerial vehicle operator, and three different types of BARKAN can perform synchronous warfare, rescue and perform some operations that a human can do thanks to its advanced robot arm.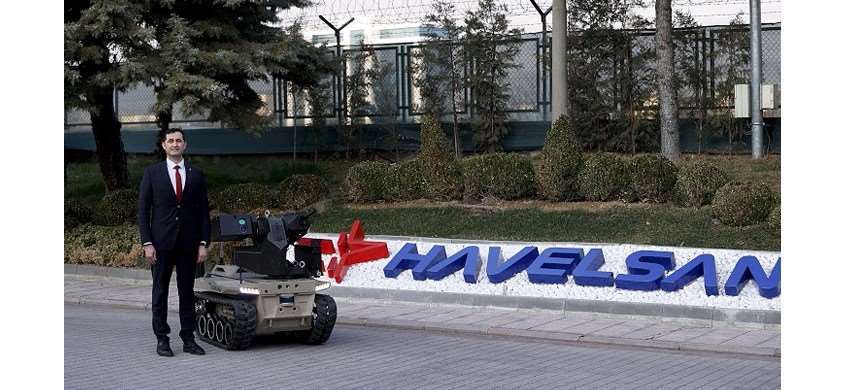 BARKAN's field trials started in July. It is stated that various modifications will be made with user feedback from the field. HAVELSAN Deputy General Manager Solmaz draws attention to the fact that their ultimate goal is to switch to a "digital union" and to provide support to the elements in the field with these troops. I had a chance to see its mobility and itself up close at TEKNOFEST 2021. Unfortunately, there is not enough information on the internet about this system that excites me a lot. I hope HAVELSAN will share more information about this awesome system. With the hope that many better technologies will be brought to our country…